Meet The Coach
WHO IS BRIDGING VISIONS?
Bridging Visions partners with individuals, organizations, and companies to provide coaching, consulting, and training services to assist in developing your vision, creating a plan of action, and strategizing.
Coaching is conducted with individuals or small groups and covers areas from careers, personal and professional development, relationships, and stress & time management.
Consulting focuses on strategic planning and development of your organization to help improve, enhance, or re-create your company performance objectives.
Training services are created at your request and range from professional development, financial peace, and overcoming challenges to working with returning citizens and parenting programs.
ABOUT DANIELLE DIXON, BRIDGING VISIONS FOUNDER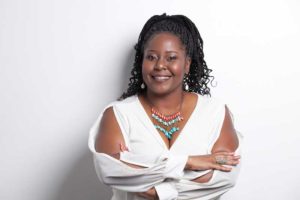 Danielle Dixon holds a Bachelor's degree in Organizational Leadership. She is a Certified Life Coach with International Coaching Federation and an Offender Workforce Development Specialist through the Department of Labor and Corrections. She's completed intensive coach training through Goal Imagery Coaching and is also the Founder of No Limits Youth Group as well as a board member of several organizations. She has also served on the Parent Advisory Board at Children's Hospital for ADHD Research.
With over 10 years of experience as a Transformational Coach, Danielle has successfully aided in positively transforming relationships, finances, and personal, spiritual, and professional growth in others. Some of her clients include All4Christ Ministries, DEG Business Solutions, and Enhanced Excellence, all of whom sought Bridging Visions for creative ideas, insight, motivation, and/or direction.
Through personal experience and professional training, Danielle has been able to help others overcome challenges by developing a model that allows her to engage you by hearing what is unspoken and seeing any untapped potential.  She understands, respects, and appreciates the uniqueness of every individual and will partner with you to reach successful outcomes.
Danielle demonstrates great versatility in allowing and encouraging her clients to be themselves and in doing so is able to cater to "who you are, where you are" verses what society, family, friends, or a text book say you should be.
Prior to Danielle's career in Transformational Coaching, she was a Consultant who educated people on home ownership, mortgage, foreclosure prevention, financial planning and budgeting.  She continues to operate "No Limits" by investing in youth and young adults through her time, guidance, and talents. Her passion is partnering with the those who are hungry for change.
Danielle's Story
"I began Coaching in 2008 after realizing that no matter what I accomplished in life, I still felt something was missing.  After much self-reflection and study, I realized the missing piece was me.  I spent way too much time doing what I thought I should be doing or what others thoughts I should be doing without taking the time to look within and ask, "What was I created to do?". That was a loaded question and I did not know where to begin. I would look to things I enjoyed doing, but still, I did not find the peace I needed to live a full life.
After more consideration and reflection into my current and past life, my consistent response became, "I love to partner with others to discover their purpose so they can live life on purpose". That was the beginning of a defining moment. As time went on, I expanded to helping small businesses with strategic development, religious leaders overcome challenges, returning citizens transition back into society, and relationships stabilize.
I am passionate about my career as a coach and I am determined to make progress for both myself and for others.
Contact me today to discuss how we can partner to bridge the gap between your current status and your future reality.
SaveSave