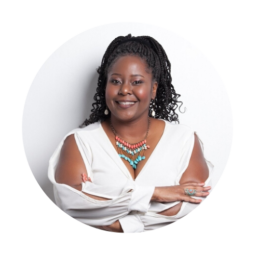 Hello! I'm Danielle Dixon
Project Manager, Author, Certified Life & Career Coach, and Facilitator
Bridging Visions partners with individuals, organizations, and companies to provide coaching, consulting, and training services to assist in developing your vision, creating a plan of action, and strategizing.
Testimonials
"Danielle is a professional coach who is inspiring. She has a passion for recognizing gifts and talents while teaching me how to channel my energy in the right direction. Danielle has coached me in developing my business and specific life goals. Her accountability has allowed me to stay focused and complete the assigned task, all while being there every step of the way. She is spiritually positive and loves to help people see and reach their potential. Bridging Visions has been just that, the help I needed in putting my vision and purpose in action."
"Danielle is passionate about assisting her clients successfully achieve their personal and professional goals. Her down-to-earth delivery makes it easy for her clients to receive the coaching and training that she provides. As a fellow coach, I have learned quite a bit from Danielle. She has generously shared her knowledge and talent to assist me in working through my own challenges and has provided extremely helpful tips to use in my coaching practice. Danielle is the ultimate coaches coach."
Working with Danielle has been truly rewarding. She is a quick and strategic thinker, extremely innovative, and provided diverse resources that helped move me forward in my business.
Ms. Dixon is eager to learn and share her knowledge. She has an appreciation for all the positive aspects of life contributions. She models her life based on her belief and faith in God and stands by her convictions. Accessing Ms. Dixon's services will be a benefit to any objective or mission. She is meticulous, astute and has ability to master a variety of skill sets in order to resolve and influence.
Danielle's implementation of ideas positively affected an improvement of employee productivity within the employer partnership development team. Her detailed analysis included an increase in identification of new business leads and account management activities. Danielle transfers her analytical ability and provides an innovative fresh perspectives. Her efforts resulted in an increase in achievement of organizational objectives. Her strong communication, interpersonal, and presentation talents clearly stand out.
Organizations We've Worked With