Welcome to Bridging Visions
Bridging Visions is a Consulting, Training, and Coaching Company specializing in improving personal, professional, and organizational performance objectives. We pride ourselves on our passion for the work we do and our ability to connect with our clients and audience. Our team of skilled experts will partner with you to ensure you and/or your organization receive supportive, quality, and professional services beyond your expectation. Thank you for visiting. Please let us know how we can help you.
 – Danielle Dixon, CEO, Owner & Principal Founder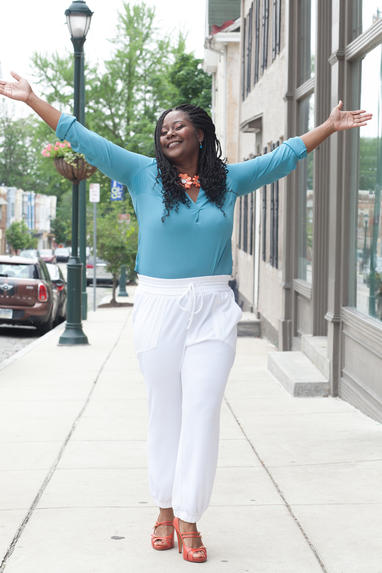 "You can achieve far more than you believe possible, if you help others to become the heroes."
– Ruth Tearle
"Danielle has been an extraordinary coach for me in my Leadership Training. Her honest and approachable nature allows me to confront any issues needed without fear of judgement. She offers unbiased opinions and asks great probing questions to fully understand the depth or base of the issue. When I do not know best how to articulate the problems that I am facing or how best to approach them, Danielle asks questions to help me realize where these fears and concerns are coming from. She always uses topical analogies that stay with you in your everyday life. I have grown so much in our first 6 months and look forward to continuing our work together. Thank you so much Danielle! I couldn't have gotten this far without your guidance and support."
- D. Weston
"Danielle's implementation of ideas positively affected an improvement of employee productivity within the employer partnership development team. Her detailed analysis included an increase in identification of new business leads and account management activities. Danielle transfers her analytical ability and provides an innovative fresh perspectives. Her efforts resulted in an increase in achievement of organizational objectives. Her strong communication, interpersonal, and presentation talents clearly stand out."
- Lorraine
"Ms. Dixon is eager to learn and share her knowledge. She has an appreciation for all the positive aspects of life contributions. She models her life based on her belief and faith in God and stands by her convictions. Accessing Ms. Dixon's services will be a benefit to any objective or mission. She is meticulous, astute and has ability to master a variety of skill sets in order to resolve and influence."
- Natalie
"Working with Danielle has been truly rewarding. She is a quick and strategic thinker, extremely innovative, and provided diverse resources that helped move me forward in my business."
- Sophia
core values
leadable
We believe great leaders lead with their head and their heart thus creating a healthy personal and professional balance with their team resulting in productive outcomes.
teachable
We believe no matter how much you know; you don't know what you don't now. Therefore, we must be willing to learn no matter the source, title, or popular opinion.
accountable
We are committed to and confident in the service we provide to our clients. We are responsible and take full accountability for the decisions we make and actions we take.
knowledgeable
Our team of experts have over 20 years of professional experience in reputable industries and are qualified to give customized solutions to our clients.
peaceable
Because we are a people first organization, we work hard to build and maintain great relationships with our clients, customers, and the public at large.
organizations we've worked with

"Tell me and I forget, teach me and I may remember, involve me and I learn."
– Benjamin Franklin